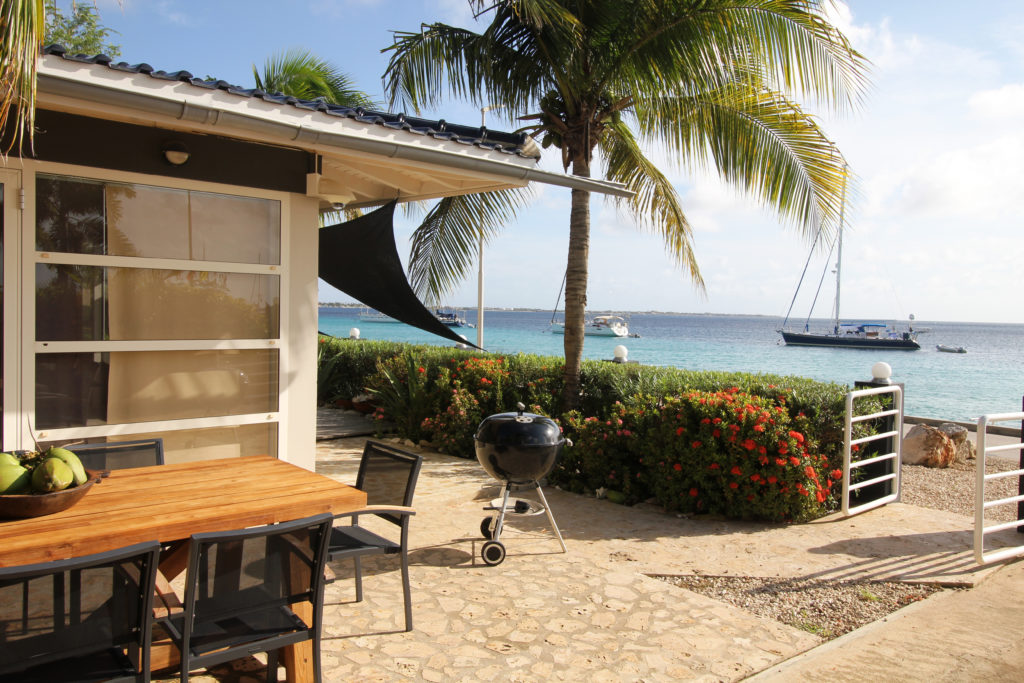 Holiday to Bonaire is love at first sight
It was love at first site. Beautiful light blue ocean and blue sky. Quiet and unspoild. Beautiful nature and underwaterworld. In 2002 we as a family visited Bonaire for the first time with 3 kids age 2, 10 and 12 years old.
The people are very friendly. Almost everybody speaks English, Spanish and Dutch. It feld like home to us so after visiting Bonaire for a few years we dicided to buy our own piece of Paradise in 2007. We think it is the best place on Bonaire. So do a lot of our guests. Check all 5***** reviews on Airbnb and VRBO.
Oceanvieuw and easy access to the sea. Dive shop next door. Reef for diving and snorkling in your frontyard. 10 minute walk to citycenter. Complete villa with everything you need. Very nice outside furniture. 3 bedrooms. 3 bathrooms. All groundfloorlevel. Extra long beds. These are only a few reasons why our home is perfect for your holiday in the Caribbean.

Diving is amazing and easy. Most of the dive sites are shore dive sites and easy accessible. The dive shops are professional and have courses for all ages and levels. As a guests of villa Vos you will get a 15% discount at Dive Friends. Bonaire is a top5 dive destination.
Bonaire is not only for diving. Check things to do on Bonaire for a lot of other fun stuff to do on Bonaire.
Villa Vos
If you go on holiday to Bonaire come stay with us! Villa Vos is ideal for families and other groups of people. Oceanfront with easy access to the ocean. Check this link to Airbnb for all details and availability. You will love everything about it!